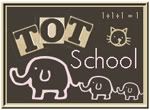 K is currently 38 months. J is 17 months.
We started our week with a few more Valentine's activities. We did a math activity using some of the boys' animals/toys and some gummy heart candies. I would say something like, "Curious George has 6 hearts" so we'd count out 6 hearts for him. Then I would say, "He wants to give 2 to each of his friends" and we'd count out some for his friends. I made up some more difficult scenarios for the Biggest Brother (since he was home from school when we did this) that required adding and subtracting.
We used some of
2 Teaching Mommies
awesome Valentine's printables. We did the Graphing and the Roll and Cover Sweethearts game.
I picked up some fingerpaint recently from
Lakeshore Learning
, so we tried it out this week. The boys LOVED it! K went crazy mixing colors and swirling the paint around - he did about 10 paintings in one sitting.
J liked it too, he also dug right in and started smearing it on the paper. In the past he's been kind of funny about having stuff on his hands, so I was glad to see he's overcome that. He painted one picture and then his hands started moving toward his mouth, so we stopped at that point. :)
A few of K's pictures - I thought they turned out looking pretty cool!
J's masterpiece :)
The Biggest Brother had a couple of school holidays this week, and we all tried out a new game together. It's one of the Eric Carle games called
Go Wild
. It involved a lot of moving around (jumping, crawling, running, dancing, etc) and acting like various animals, so it was great for the giving the boys some movement on one of our rainy days! It is also very simple, so it's a great one for the 3 year-old crowd.
I don't remember what kind of animal K was acting like in this picture, but it cracks me up! It really is a fun game for little ones.
K started a gymnastics class at our local community center this week - here he is posing beforehand. He was shy at first (which was a shock) but after he warmed up he LOVED it! I am excited to be able to enroll J as well when he hits the 18 month mark next month.
See what other tots are doing at
1+1+1=1
!