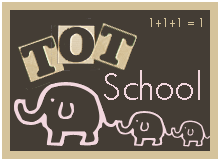 K is currently 35 months. J is 14 months.
Our schedule was a little different this week due to a visit from my mom, a day off of school for my oldest, etc., so we didn't have a lot of "official" tot school. The things we did do were focused around a Thanksgiving/thankfulness theme.
We made "thankful trees" patterned after the trees they made at
1+1+1=1
(see my full post about this activity
here
).
We made turkey handprints. We did these last year too, but I think they're so cute, I want to make them every year!
We continued our daily
thankful activities
as we count down to Thanksgiving. One day the activity was to make an obstacle course that we had to jump, run, and crawl to get through (because we are thankful for our healthy bodies).
Here is K crawling under the table as part of our course, and A is bouncing in the bean bag chair before moving onto the tunnels. They loved this!
Another day's activity was to go to one of our favorite parks, because we are thankful for parks! Here are the boys sitting in a tree at our park that is the perfect size for them to climb.
Baby J loves parks, too! He wants to do everything his brothers do there, though, which scares Mommy a bit!
Last but not least, we celebrated our thankfulness for ice cream by going to our family's favorite ice cream shop.
Head over to
1+1+1=1
to see what other tots have been up to!